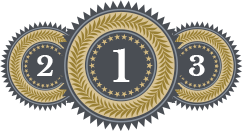 Ronald Shields Cook, LL.M., JD, MBA is a different type of lawyer. He has mastered the law with FIVE advanced degrees, including two advanced Laws degrees in both Bankruptcy and Taxation. Over the course of three decades, he has stood out for his ability to connect with clients. It becomes clear from the initial consultation that he will fight for his clients and represent their best interests. Every client is important. 
–

Anticipating Needs, One Client at a Time

The Covid-19 Coronavirus has had a devastating impact on the economy and Attorney Cook is actively filing bankruptcies for clients to help overcome debt.

Attorney Cook understands the ever-changing landscape of law and stays abreast of the changes to best represent clients. He anticipates the needs and opens a dialogue with clients from the beginning to ensure he finds the best solution. He quickly builds trust with clients which turns into confidence.
–

The Personal Touch

Many clients are pleased to find that they will speak with an attorney, rather than a paralegal, when they consult Ronald Shields Cook, Attorney at Law. While paralegals are necessary to work behind the scenes, Ronald Shields Cook believes that one-on-one communication is necessary to get the best outcome.
Qualifications
Ronald Shields Cook has owned and operated several successful businesses over the past three decades and has THOUSANDS of FIVE star testimonials. He owns and operates the Ronald S. Cook, PC law firm which has successfully provided fantastic legal services to individuals and businesses. He provides business growth consulting services to business owners and their staff. He is an author that has published books and articles on a wide range of topics.
In his legal practice, the legal services include these practice areas: bankruptcy, taxation, criminal law and traffic tickets, wills trusts estates, litigation, debt relief, student loan relief, loan modifications, foreclosure defense, short sales, deed in lieu of foreclosure, innocent spouse tax relief, chapter 7 bankruptcy, chapter 13 bankruptcy, credit repair, etc.
He possesses FIVE different college degrees which includes:
► Master of Laws degree, Bankruptcy, St. John's School of Law
► Master of Laws degree, Taxation, New York Law School
► Juris Doctorate degree, New York Law School
► Master's degree, Business Administration
► Bachelor's degree, Business Administration, Finance and Economics
Prior to operating the law firm, Attorney Cook worked on Wall Street in Manhattan managing technology within financial firms including
► GOLDMAN SACKS
► JPMORGAN (now JP Morgan Chase)
► MERRILL LYNCH
► KIDDER, PEABODY & CO. (prior division, General Electric, now UBS Paine Webber)
► BANKERS TRUST
► DREYFUS (now BNY Mellon)
He owned and operated a successful technology consulting business which was a Microsoft Gold Certified Partner. During this era, he earned several technology certifications including:
► MCT Microsoft Certified Trainer
► CTT+ Certified Technical Trainer (CompTia)
► MCSE Microsoft Certified Systems Engineer
► MCDBA Microsoft Certified Database Administrator
IN 1991, he obtained a New York State business school teaching license and has been involved with teaching numerous graduate and undergraduate classes.
He obtained a real estate license three decades ago and is a New York licensed real estate broker. He successfully completed six Certified Commercial Investment Member classes. He has handled numerous real estate transactions as an attorney, buyer, or seller. He has handled thousands of real estate and debt related transactions including short sales, foreclosure defense cases, debt negotiations, debt consolidation, short sales, loan modifications, bankruptcy cases including chapter 7, chapter 13, and chapter 11 cases.
Schedule a Consultation Today
Legal issues typically don't get better without professional assistance. Rather than avoiding the problem, it's time to be proactive. Contact Ronald Shields Cook, Attorney at Law, to set up your free consultation. With daytime, evening, and weekend hours available, the firm can work around your schedule.
Main phone number: 888-275-2620
Alternative phone numbers: 631-678-8993 or 631-275-4935 or 631-265-5306 or 631-265-0102